Ip & Heathfield at Mediation First 2023
We're honoured to share that our partner, Derek K Ho, was recently invited by the Hong Kong Department of Justice as a guest speaker at the annual "Mediate First" Pledge Event 2023 to share his experiences on mediation in a family law context.
 
This distinguished event, organised by the Department of Justice, was a profound discussion focused on the use and benefits of mediation in a legal context. The purpose was to increase awareness on mediation as an means to explore less contentious and more cost-effective methods of resolving conflicts. The event was a platform for esteemed professionals in the field of law and justice to share insights and experiences.
 
We are grateful to have a representative from our firm at such a prestigious event and honoured to contribute to its success.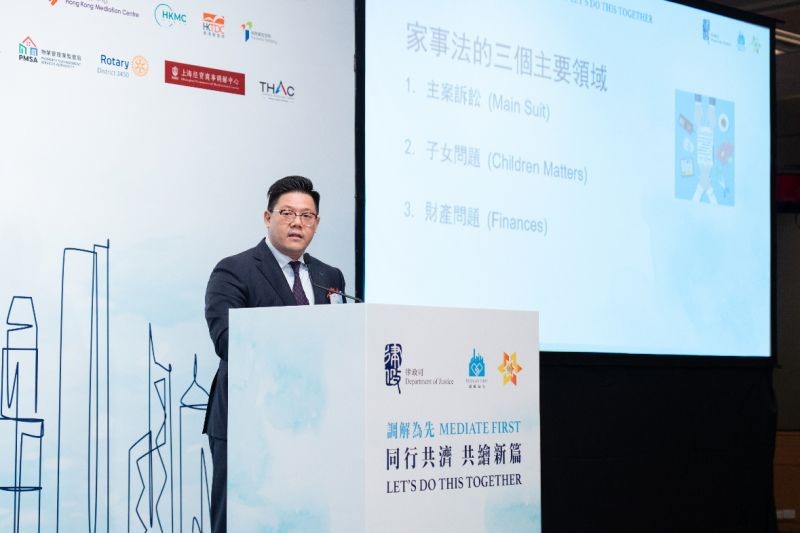 "Honoured to have been invited by The Hong Kong Department of Justice to speak at the annual "Mediate First" Pledge Event 2023 and share my first-hand experience with fellow practitioners and the public on the benefits of mediation in a family law context.

"I am grateful for the sharing of my fellow speakers and offer my congratulations to the 法治建設辦公室 Legal Enhancement and Development Office (LEAD Office) for the incredible success of the event."

-Derek.K.Ho, Partner of Ip & Heathfield